Our Team

Our highly specialised therapists have extensive knowledge of musculo-skeletal conditions and so can give you a professional opinion about your condition. They have an enthusiastic keenness to continue to develop their skills and participate with regular in-service training and attend external courses to remain current.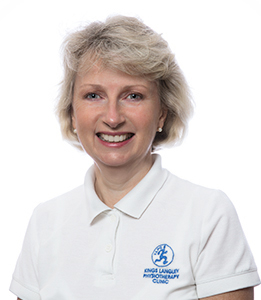 Jill Moore MCSP HCPC MMACP - Physiotherapist and Partner
I trained at Coventry Polytechnic (now University) qualifying with a merit in 1982. After working for 2 years as a junior at the Norfolk and Norwich Health Authority, I moved to the Royal National Orthopaedic Hospital (RNOH), Stanmore to take up an orthopaedic rotational post, which gave me the experience in all aspects of inpatient and outpatient orthopaedics. I also studied for my Manual Therapy (MACP) qualifications in spinal and peripheral joints during this time and went on to be the Senior I in charge of Outpatients before setting up KLPC with Di Hewetson in 1989.
Like all my colleagues at KLPC, I enjoy treating a wide range of conditions that we see at the clinic, but I do particularly like treating older people with problems such as degenerative joints and spinal stenosis.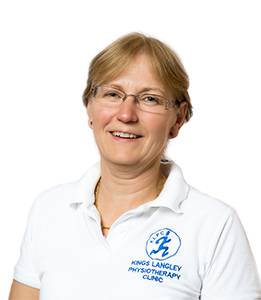 Di Hewetson MSc MCSP HCPC - Ergonomist, Physiotherapist & Pilates Instructor and Partner
I trained at St Thomas' Hospital in London, leaving in 1983 to start my first NHS job at The Westminster Hospital. I really enjoy treating people with musculoskeletal problems so moved to the RNOH, Stanmore where I treated both in and out patients. I developed an interest in the way that pain or injury affects our muscles and how we move, so completed my Acupuncture training in 1988.
In 1995 I gained my Master Degree in Ergonomics, recognising that how we sit and move at work has a huge impact on our bodies.
In 2001 I trained to become a Pilates Instructor and started the Pilates Therapy classes to look more at how a specific form of exercise and movement can help improve our posture, muscle strength, coordination and balance, and hopefully prevent further injury.
It is easy to be enthusiastic about treatments when you have personally benefited from acupuncture and Pilates, and despite back surgery in 2010 I have trekked in the Himalayas, swum 2Km for charity, completed triathlons, recently cycled 100Km around the Chilterns, cycled to Paris and have more triathlons, treks and long swims planned. I particularly enjoy treating the older athlete.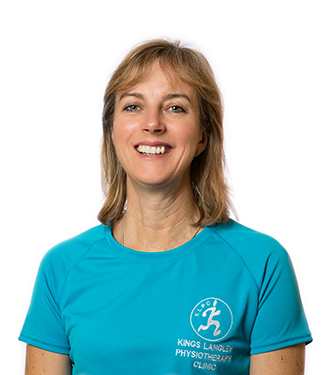 Fiona Bulstrode MCSP HCPC MMACP - Physiotherapist, Pilates Instructor & Practice Manager
I trained at St Thomas' Hospital, qualifying in 1983 and worked for 2 years in South Africa where I developed an interest in trauma and orthopaedics. On my return I joined RNOH, Stanmore and undertook a number of courses during my 9 years there, including a 2 year musculoskeletal course, qualifying to join the Manipulative Association of Chartered Physiotherapists in 1990. Whilst working at the RNOH I developed a particular interest in treating shoulders, which I have continued to pursue.
I have also studied modified Pilates and value the combined concept of core stability, controlled movement and stretching, which I use in my treatment, as well as teaching at our physio-led Pilates classes in Chipperfield.
My main hobby is tennis, which I play regularly and have enjoyed a few years in the Herts Ladies Championship division and, of course, have an interest in tennis related injuries.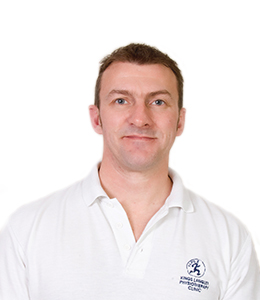 Will Ayres MCSP HCPC - Physiotherapist
I qualified in 1995 and worked at Barnet General Hospital. As a Senior II, I specialised in musculoskeletal conditions, teaching students and junior staff in this field. As a Senior I, I set up some of the first physiotherapy practices in GP surgeries in Borehamwood and Bushey.
After 6 years in the NHS I began my Masters in veterinary physiotherapy and branched out into private practice, pitch side and sports physio. This has included rugby, football, swimming, golf, volleyball, running and gymnastics. I now coach junior rugby, which has developed my interest in treating paediatric sports injuries and hypermobility.
My spare time is spent with my young family, running and swimming. I also continue my commitment to learning and keep up with advances in physiotherapy and the medical world.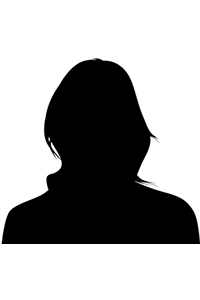 Susie Salter MCSP HCPC - Physiotherapist
I trained at the Middlesex Hospital and qualified with Distinction in 1982. I continued to work at The Middlesex before specialising in orthopaedics and musculoskeletal outpatients at University College Hospital in 1985. I also spent 6 months specialising in trauma at the Groote Schuur Hospital in Cape Town. In 1987 I helped set up GP access clinics for Bloomsbury Health Authority at the RNOH Bolsover Street, the Homeopathic Hospital and the National Temperance Hospital.
I became a member of the Society of Orthopaedic Medicine in 1987 and the Acupuncture Association of Chartered Physiotherapists in 2004.
I joined KLPC in 1993 and enjoy treating a variety of spinal and peripheral conditions using my experience in manual therapy, electrotherapy, acupuncture and exercise.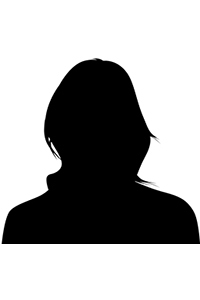 Julie Vassilou BSc MCSP HCPC - Physiotherapist and Pilates Instructor
I qualified in 1993 with a first class degree from Brunel University before working at the Lister Hospital in Stevenage, gaining experience in various areas of in-patients and out-patients. I specialised in Out Patients and Hands/Plastics. I then moved to the Royal National Orthopaedic Hosptial in Stanmore before moving into private practice. During this time I qualified as a Pilates teacher with the Body Control Pilates Association and I have been teaching classes and 1:1 in Hertfordshire since. I enjoy incorporating aspects of Pilates with physiotherapy, especially for people with lower back pain. I continue with regular Continued Professional Development through courses and training sessions.