Please note, our address is now 2 Hempstead Road, Kings Langley, WD4 8AD (on the corner with The Nap).
Please see the Contact Us page for directions.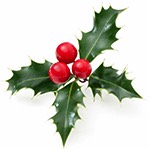 Stuck for a Christmas present?
How about a voucher for a physiotherapy treatment or a Pilates 1:1 session or even a whole course of Pilates?
Please contact us on 01923 261974 for a voucher.
Covid-19 Virus - Update
Clinic Treatment

In line with the latest Government advice, we can now offer face-to-face treatment at our new clinic. There are strict guidelines, however, which we must follow. Please call us for details. Should you choose to have a remote consultation, we are offering this as an alternative.
Our first appointments will be an assessment to get an understanding of your problem and offer a diagnosis. From that we can give the most appropriate treatment encompassing education, advice and exercises. This will take up to 60 minutes depending on the complexity of the problem.
Any follow up treatments are currently also taking up to an hour due to Coronavirus restrictions.

We can use a smartphone with camera for video access using WhatsApp, or an I-pad with FaceTime or an Internet meeting app called Zoom.
Most of the private medical insurance companies have agreed to fund these remote sessions, but patients should first check with their medical insurance provider and to get an authorisation number prior to commencing treatment.
Self-funding patients can just phone the clinic for further details but be aware that treatment will need to be paid by bank transfer prior to the consultation.
All patients will need to agree to the charges, including those with private health cover as they may be required to pay the excess on their policy.


Pilates at Home

With the current Covid-19 virus situation and the health and well-being of our clients being the main priority, we have taken the decision to stop all the face-to-face Pilates classes but instead, we are live-streaming the classes.
If you want to join us and start Pilates from the comfort of your own home, then email us at info@klpc.co.uk.

For more information please go to the Pilates Page.
Products for Sale

We have a small range of physiotherapy equipment to help patients self-manage whilst they are unable to access one-to-one physiotherapy and assist with the Pilates classes. Please see the Products for Sale page for details.

Welcome to Kings Langley Physiotherapy Clinic - The longest established clinic in the area with the best qualified physiotherapists

We provide physiotherapy, acupuncture and pilates in the Kings Langley, Hemel Hempstead, Watford and St Albans areas.
In 2019 we celebrated our 30th year anniversary in Kings Langley. The clinic was established in 1989 by 2 senior physiotherapists from the Royal National Orthopaedic Hospital wanting to provide high quality physiotherapy treatments.
The clinic is staffed by 5 highly experienced senior physiotherapists, experts in the treatment of musculo-skeletal conditions with nearly 40 years experience of treating people.
Our physiotherapists are all Members of the Chartered Society of Physiotherapy (MCSP) and registered with the Health Professions Council (HCPC).

Why Choose Us?
• One hour for your first appointment - time to discuss and understand your condition.
• Private appointments within 24/48 hours.
• Early morning, some evening and Saturday morning appointments.
• Clinical specialists with expert knowledge gained from advanced training, e.g. Masters Degree (MSc) and members of the Manipulative Association of Chartered Physiotherapists (MACP) to treat back and neck conditions, joint and muscle pains, work related and sports injuries, and women's health problems.
• Extensive range of therapy techniques available, including manipulations, hands-on treatments, Pilates, exercises and acupuncture plus the use of electro-therapies e.g. Ultra-sound.